Willenbrock Home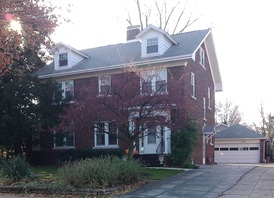 I had been told several times that the only way to insulate my 1929 house was to drill holes through the interior plaster walls. Thankfully I found Capital Weatherization! They insulated my walls from the attic, the basement, and through the exterior brick wall (via the mortar joints). They are so meticulous that you can hardly see that they were here. They also discovered and sealed big leaks in my attic. The result is a much more comfortable, quieter, and energy efficient home. Do yourself a favor and hire them. They have a passion for what they do.
-Scott Willenbrock
Champaign
Since weatherizing their home, the Willenbrock Family has upgraded their HVAC system, Hot Water heater, and installed solar panels on their garage and home. The House is now virtually net-zero, meaning almost no utility bill. Read more about the transformation that this home as made here.
---
Dickason Home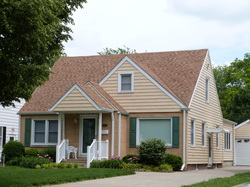 The Capital Weatherization team recently insulated my house. Eric, Tim, Steve & Bob did an outstanding job! My house since the insulation installed has been pretty constant on temperature. It is amazing how much your outside noise is reduced. This is the company that you want to use for your insulation needs. Thanks again for such a great job!! - Debbie Dickason Springfield
---
Shawn B.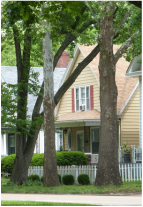 "We appreciate the work completed on our house.
We saved hundreds over the winter and look to save many more in the
summer. We also noticed a considerable difference in outdoor noise
reduction. All in all, we give them two thumbs up!!" -Shawn B. Springfield
---
Duecker Home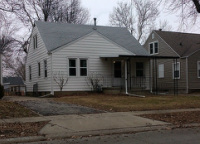 "Thanks again for the work on our house. The furnace seems to run less and the air seems to get warmer faster(may be my imagination). The most notable difference is the reduction of outside noise. Our bedroom walls are no longer ice cold." - Brandon Duecker Springfield

---
Wiedel Home
"We usually turn the furnace down at night before we go to bed. Tonight I went to turn the thermostat down and realized we never turned it up from the night before. My wife and I don't recall the furnace coming on at all today, despite how cold it was outside. Thanks so much." - Chris Wiedel Springfield
---
| | |
| --- | --- |
| Any feedback may be used for quality assurance and continued improvement of our company. Comments and a photo of your home may be posted to our website. Thank you for your feedback. | |