Home Performance Assessment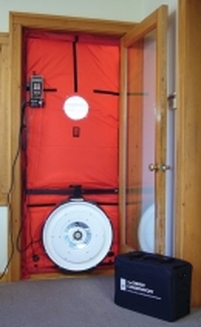 Using a Blower Door and Thermal Imaging Camera we can find the hidden air bypasses and leaky duct work. Identifying and sealing these leaks prevents heating and cooling dollars from escaping through the unseen cracks and gaps in your home. We look at your home as system of components that must be balanced and work together in harmony for ultimate comfort and efficiency.
We conduct safety inspections on your furnace and hot water heater to ensure that they are operating safely and as efficiently as possible.
---
Advanced Diagnostics
We conduct advanced pressure and temperature diagnostics on your home or business to determine if your heating and cooling systems is operating as designed. These techniques allow us to determine scientifically if the duct work is properly sized and installed. We can also ensure that connected garages are completely separated from your living space, thus protecting your health and safety.
---
Prescribing Solutions
Like a doctor, after diagnosing preexisting conditions in your home or business, we prescribe the remedy. Sometimes we may prescribe exploratory surgery to fully diagnose your building. We will provide a detailed description of the work needed to make your home comfortable and efficient. We will also explain any utility company incentives and rebates that are available to you. As program allies of the ActOnEnergy program, we are able to provide significant discounts to Ameren Illinois customers. Ask for details.
| | |
| --- | --- |
| As program allies, we can help you determine your eligibility for the ActOnEnergy Incentives. | |